We use cookies for a variety of purposes, such as website functionality and helping target our marketing activities. Some cookies are essential, others help us improve your experience by providing insights into how the site is used. For more information, please visit our Cookie Notice.

DAF Trucks Paris S.A.S.
Are you looking for a new DAF truck?
The DAF Euro 6 model range
Increased driving power, incredible fuel savings and great bodybuilder friendliness. It all adds up to market-leading transport efficiency. Whether your transport needs are long haul, distribution or construction. Whether you want a rigid or a tractor unit with two, three or four axles. Our DAF trucks offer the best solution tailored to every application. Our DAF sales advisors guide you through the selection process using state-of-the-art software to ensure that specifications exactly match your needs.
DAF 'Ready-to-Go' trucks
Our 'Ready-to-Go' trucks sales programme comprises a dedicated and wide-ranging stock of complete, ready-bodied vehicles for customers demanding high-specification vehicles with immediate availability. Key to the appeal of the DAF Ready-to-Go programme is immediate availability of a complete vehicle – often a key requirement for operators facing untenable workshop repairs or confronted by urgent and unexpected contract fulfilment.
Naturally, we work with leading bodybuilders to ensure exacting specifications that meet with a wide range of customer demands, from steel-bodied tippers, to box bodies, to trucks with hooklift and more besides – all supplied immediately through our dealership.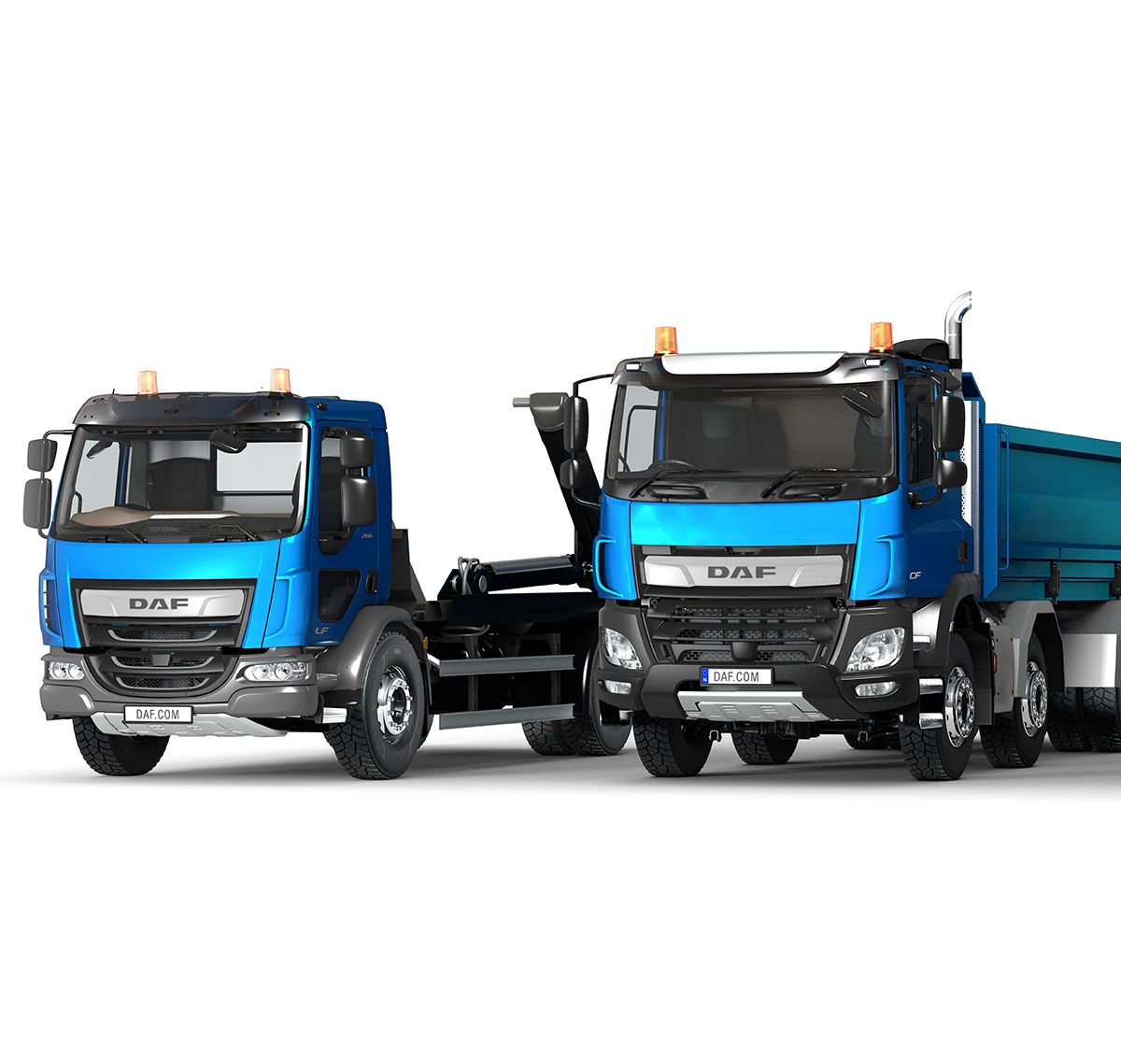 Expert sales advice and on-time delivery
Our sales advisors are trained in all aspects of our trucks: products, systems, tools and services. They are transport consultants who use their extensive knowledge to guide you through the entire sales process.
Getting a detailed picture of your needs
When you meet with one of our sales advisors, he or she will first take the time to discuss your industry, the challenges you face, your business goals, the composition of your fleet and your application requirements. With a clear and detailed picture of your organisation and needs, our sales advisor uses his or her expert knowledge and experience to determine the best truck for your requirements.
Advanced specification tools
A DAF truck is manufactured to your exact specifications. Our sales advisors use a number of advanced tools to configure the right truck for you. One of them is TOPEC, a revolutionary system that takes every important aspect into consideration including application, weight, dimensions, coupling position, turning circle, performance and routes. TOPEC uses this data to determine the ideal vehicle specification. It also specifies repair and maintenance and financing options.
Detailed business proposition
After you agree the truck's specifications, you will receive a detailed business proposition explaining the exact terms of the deal. This will include pricing and the required combination of repair and maintenance contract, PACCAR Financial contract and residual value guarantee.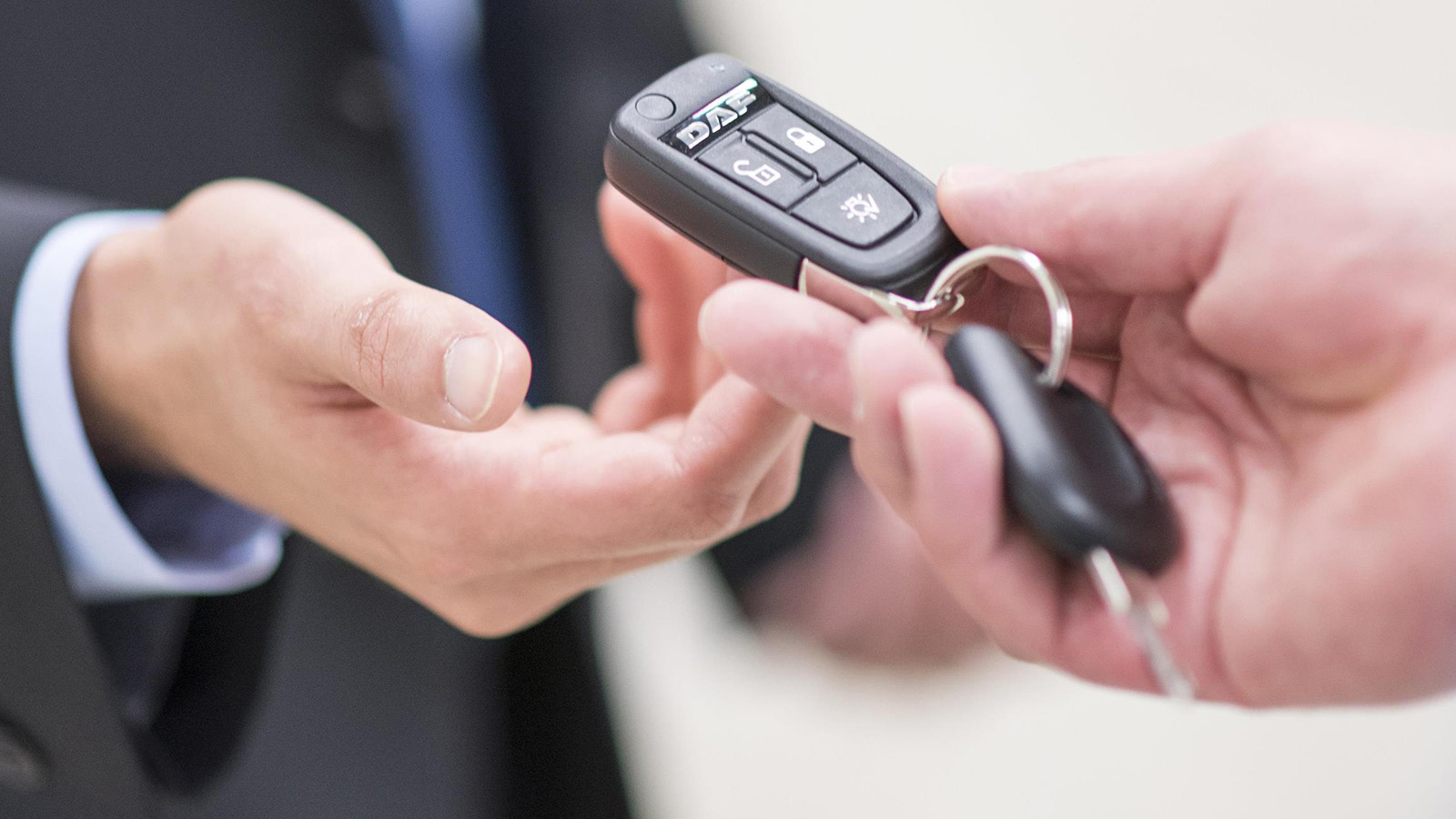 Prompt delivery and handover
Once you confirm your order, our DAF sales advisor works with the DAF factory to ensure delivery on your preferred date. If there's a delay for any reason, you will be informed immediately.
Our DAF Vehicle Handover training ensures that your driver makes optimum use of his/her DAF truck the moment he or she starts his first trip.
The route to
DAF Trucks Paris S.A.S.
5-7, Rue du Pérou

91300 Massy

France

Latitude: 48.7197

Longitude: 2.3001

30369